Global Automated Fare Collection (AFC) System Market Size, Share, and COVID-19 Impact Analysis, By Component (Software, and Hardware), By Application (Train, Bus, Toll, Car Rentals, and Others), By Type (Ticket Office Machine (TOM), Ticket Vending Machine (TVM)), By Technology (Optical Character Recognition (OCR), Near Field Communications, and Smart Cards), By End-User (Logistics, Transportation, and Retail), and by Region (North America, Europe, Asia-Pacific, Latin America, Middle East and Africa), Analysis and Forecast 2022-2028
Report Summary
KEY MARKET INSIGHTS
The Global Automated Fare Collection (AFC) System Market was valued at USD 9.2 billion in 2021 and is projected to reach USD 16.82 billion by 2028, at a CAGR of 13.6% during the forecast period.
AFC is a technology that automates the booking system or fare collecting. This method boosts the ticketing system and transaction rate efficiency even further. End consumers will benefit from the development of these solutions. Smart cards, electronic payment, and contactless technology, when combined with automatic fare collection, help to reduce the costs associated with manual ticketing. The growing desire for speedier payment processes, owing to an increase in the number of daily commuters, has boosted the demand for speedy payment solutions across the country. Additionally, the government is implementing numerous crucial initiatives for the growth of rapid transportation solutions in India, particularly in Tier-I and Tier-II cities, through smart city development projects. The automated fare collection systems market has seen an increased expansion in recent years due to the rapid development of transportation solutions.
COVID-19 ANALYSIS
The COVID 19 outbreak has had a significant impact on the market for automated collecting fares. The COVID 19 imposed limits on public and private transportation, leading in a low utilization of automated fare collection systems in the majority of countries. Furthermore, the media and entertainment industry was one of the prominent implement of these systems, but fewer events occurred due to the COVID 19, resulting in a drop in the AFC market. Furthermore, the market for automatic fare collection (AFC) is expected to rise in the near future as digital technologies such as automated and contactless payments gain traction.
LATEST TREND
Growing User Experience with Mobile Apps Is Boost Adoption of AFC System
Transit authorities throughout the globe are focusing on using mobile apps, to target smartphone users in order to give a better user experience and better transportation services. For instance, Cubic Corporation introduced the mobile app for transit authorities such as suburban bus operator - Pace, and commuter rail - Metra, in November 2015. The software allows travellers to book Chicago's transport services using their cellphones and has aided in the automated collection of transit fares. Thales Group also created a live ticketing app for smartphones in September 2011 for ticket booking. These developments in Automated Fare Collection (AFC) Systems are expected to propel market growth during the forecast period.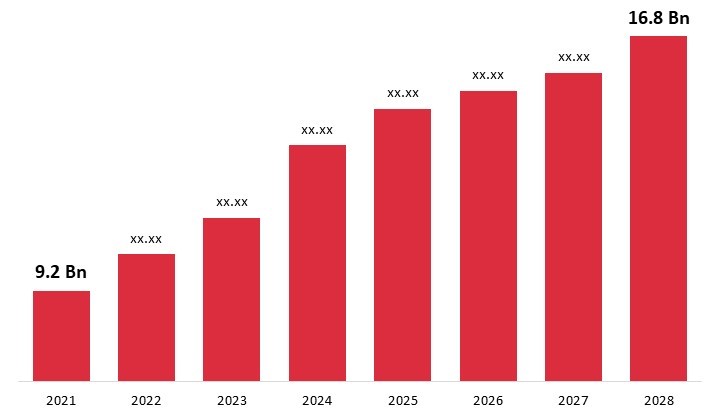 DRIVING FACTORS
Demand For Smart Transportation Infrastructure Grows Is Drive Market Growth
The increasing use of modern fare collection systems, not just to collect money but also to combine with data collection, has become critical to a public transit agency's profitability. The transportation industry has seen a rapid shift from purchasing tickets to a number of more secure and efficient payment solutions. Technology advancements have resulted in the expansion of numerous smart card technologies that provide uniformity and minimal faults. In addition, as the demand for smart transportation infrastructure grows, so does the demand for improved fare collection systems to improve service and allow operators to transfer passengers more easily.
RESTRAINTS
Expense of Installation Is High
The high installation cost is one of the primary factors limiting the growth of the AFC system market. Installation of an AFC system is more expensive than other toll collection systems, such as manual tolling. The system also necessitates a lot of maintenance, which adds to the costs.
SEGMENTATION
The global Automated Fare Collection (AFC) System Market is segmented by Component, Application, Type, Technology, End-User, and Region. Based on the Component, the market is categorized into Software, and Hardware. Based on Application, the market is categorized into Train, Bus, Toll, Car Rentals, and Others. Based on Type, the market is categorized into Ticket Office Machine (TOM), Ticket Vending Machine (TVM). Based on Technology, the market is categorized into Optical Character Recognition (OCR), Near Field Communications, and Smart Cards. Based on End-User, the market is categorized into Logistics, Transportation, and Retail. Based on the region, the market is categorized into North America, Europe, Asia-Pacific, Latin America, Middle East and Africa.
REGIONAL INSIGHTS
The Global Automated Fare Collection (AFC) System Market is categorized into North America, Europe, Asia-Pacific, Latin America, Middle East and Africa.
North America is expected to be the largest market for Automated Fare Collection (AFC) system due to its extensive transportation network and adoption of cutting-edge smart transportation technology. AI-augmented mobility, digital identification, integrated frictionless travel, and user experience are some of the technologies that will drive demand for automatic fare collection systems in the region and help the market grow. Furthermore, top AFC manufacturers such as Cubic Corporation, headquartered in California, United States, are focusing on the implementation and development of new solutions, which are assisting in the market's growth.
Asia Pacific is anticipated to the second-largest market for Automated Fare Collection (AFC) system due to the growth of highways, increased government investment, metro projects for intra-city and inter-city transport, and rapid development of railway infrastructure that mainly uses automatic fare collecting systems. Furthermore, the region's industry is predicted to rise due to the fast use of digital payments.
Europe is likely to see substantial growth in the autonomous fare collection system market due to the sustainable transportation policies and digitization of public transportation. Furthermore, many cities in South America are introducing innovative fare collection technologies for public transportation, such as contactless smart ticketing, which is expected to fuel regional market expansion. For instance, Buenos Aires has launched a fare wallet called "TAG wallet." The wallet includes a sticker that may be stuck to wallets, phones, or other objects and used to pay for fares using near-field communication (NFC) technology.
LIST OF KEY COMPANIES PROFILED:
Thales
Scheidt & Bachmann GmbH
OMRON Corporation
NXP Semiconductors.
LG CNS.
LECIP HOLDINGS CORPORATION
Atos SE
Cubic Corporation
KEY INDUSTRY DEVELOPMENTS:
February 2021 – Cubic stated that its Cubic Transportation System has inked a contract with the New York Metropolitan Transportation Authority to modernize the Long Island Railroad and Metro North Railroad's contactless fare payment systems for free.
In July 2020, Thales Group delivered the automatic fare collection (AFC) system to Bangkok's blue line 19 MRT stations.
SEGMENTATION
By Component
By Application
Train
Bus
Toll
Car Rentals
Others
By Type
Ticket Office Machine (TOM)
Ticket Vending Machine (TVM)
By Technology
Optical Character Recognition (OCR)
Near Field Communications
Smart Cards
By End-User
Logistics
Transportation
Retail
By Region
North America- U.S., Mexico, Canada
Europe- UK, France, Germany, Italy, Spain, Rest of Europe
Asia-Pacific- China, Japan, India, South Korea, Rest of Asia Pacific
South America- Brazil, Argentina, Colombia, Rest of South America
The Middle East and Africa- GCC, South Africa, Rest of Middle East & Africa
FAQ
ARE YOU SEEKING COMPREHENSIVE INSIGHT ON VARIOUS MARKETS?
CONTACT OUR EXPERTS TODAY
Speak to an Expert
May-2022
140
Global
Automotive
Related Research