Global Wireless Interphone Market Size to grow by USD 9.3 billion in 2030.
CATEGORY
Semiconductor-Electronics
Press Release
The Global Wireless Interphone Market is projected to grow from USD 4.6 billion in 2021 to USD 9.3 billion by 2030 at a CAGR of 11.5% during the forecast period.
Request Free Sample To Learn More About This Report
The market demand is heavily influenced by the security and surveillance segment. People's concerns about security have grown as the crime rate has increased, necessitating the need for more effective security solutions. This device allows users to boost home security while simultaneously preventing unwanted guests. Furthermore, in many nations, the rise in crime has boosted demand for outside wireless intercom systems. Wireless intercom systems are becoming increasingly popular as a form of home security. This is due to the increased requirement for security as a result of the rising crime rate. Stay-at-home parents are using intercom systems to identify all visitors before allowing them to enter their homes.
As the global economy recovers from the effects of the ongoing COVID-19 epidemic, offices and businesses are increasingly looking into different ways to improve worker safety without sacrificing communication. Although sales of wireless intercoms in the commercial sector were on the rise before to the COVID-19 outbreak, sales are expected to rise much more in the final two quarters of 2020 as offices prepare to restart on-premise operations following the relaxing of lockdown requirements. Several market competitors in the current wireless intercom market are progressively focusing on the development of wireless intercom solutions that can be used with mobile devices.
Growing focus on strengthening security and monitoring systems to avoid crimes in both the commercial and residential sectors is likely to increase wireless intercom use during the projection period. Different varieties of wireless intercoms are now available worldwide thanks to the introduction of cutting-edge technology such as Wi-Fi and Bluetooth. Furthermore, as businesses continue to focus on increasing internal communication, wireless intercom adoption is expected to rise.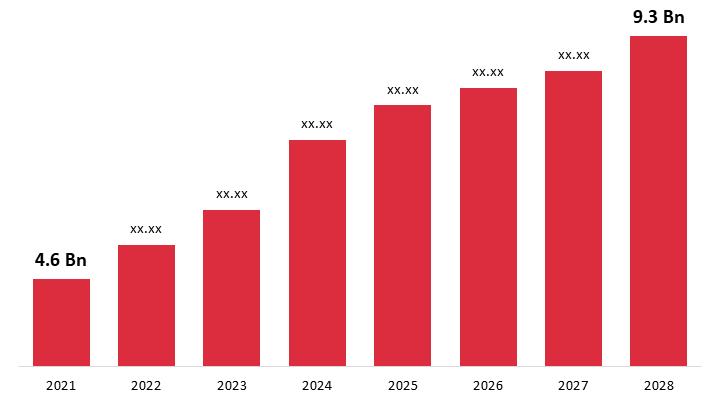 Request Free Sample To Learn More About This Report
The need for strong security and communication solutions is predicted to increase due to the expansion of infrastructure projects in the Asia-Pacific region as the urban population grows. Rising disposable incomes and affluence have created a demand for electronic security, which is predicted to increase demand for wireless intercoms for more dependable communication for security and surveillance purposes. In addition, the market in India is primarily driven by an increase in demand for homes with security systems built in, such as wireless intercoms.
North America is the largest market for wireless interphone due to the smart city projects in economies such as the United States and Canada are expected to keep it in the lead throughout the projected period. The implementation of projects such as smart buildings and smart transportation is also predicted to boost regional market growth. Over the projected period, the market is expected to be fueled by the region's strong growth in the residential and commercial sectors. The wireless intercom industry in the region is being driven by strong infrastructure and favorable government policies.
With a substantial market share, APAC came in second in the wireless interphone market, and it is expected to grow at a stable CAGR during the forecast period. The presence of continually rising developing countries, as well as an increase in the use of new and advanced technology, contributes to APAC's rapid expansion. The demand for robust security and communication solutions is likely to rise as infrastructure activities in the Asia Pacific area expand in response to the growing urban population.
Request Free Sample To Learn More About This Report
KEY INDUSTRY DEVELOPMENTS:
March 15, 2022, The new Open-path Pro Series Video Intercom Reader (Video Intercom Pro) from Motorola Solutions (NYSE: MSI) is an access control reader that integrates high-quality video, audio, and enterprise call routing into an all-in-one streamlined device with a mobile-friendly user experience. The Video Intercom Pro delivers superior security to assist protects renters and guests, as well as providing security operators with real-time video visibility for speedier incident response.
In July 2019, Clear-Com, LLC announced the FreeSpeak II Digital Wireless Intercom System. FreeSpeak II is a five-channel, full-duplex wireless intercom device that is excellent for large-scale, complicated designs or specialised applications that require team members to be untethered and communicate across separate channels.
Read More Details On This Report :
https://extrapolate.com/Semiconductor-Electronics/wireless-interphone-market/25766
Table Of Contents