Global Substation Automation Market Size to grow by US$ 62.5 Billion in 2030.
CATEGORY
Semiconductor-Electronics
Press Release
The Global Substation Automation Market is projected to grow from USD 39.9 billion in 2021 to USD 62.5 billion by 2030 at a CAGR of 6.3% during the forecast period.
Request Free Sample To Learn More About This Report
The global substation automation market is expected to increase significantly during the projected period. The electrical system's substation automation is crucial. It is a grid building block that is essential for successful power generation, transmission, and distribution. The growing number of market players around the world is helping to drive the worldwide substation automation market forward, resulting in lucrative income potential for market participants. High installation costs and cyber-attacks, on the other hand, are projected to stifle industry expansion. Market stakeholders' collaborative efforts to address hurdles in the global substation automation market are helping to drive market growth.
Product penetration will be boosted if digital substation solution suppliers increase their R&D spending to expand their system portfolios and integrate a usable technical platform. Furthermore, advantageous schemes to include smart and dependable monitor and control technologies to extend the life of electric infrastructure while also conserving the living environment will boost the market forward.
During the COVID-19, the governments around the world reduce expenditure in many sectors in order to focus more on upgrading healthcare infrastructure, demand for substation automation products and solutions from national grid projects is likely to decline. Furthermore, because commercial areas in most parts of the world will be operating at a greatly reduced capacity in 2020 and 2021, power consumption is predicted to drop significantly, and electric utilities may face a delay in modernizing their grid infrastructure. All of these reasons are projected to have a negative influence on the market for substation automation.
Request Free Sample To Learn More About This Report
These systems are used in a wide range of industries, including process industries and power and infrastructure, generating product demand. The growing need for intelligent control systems as a result of favorable power distribution regulations would help the industry grow. Furthermore, rising commercial sector investments, together with soaring real estate sector growth, would drive up demand for digital substations during the projection period.
Asia pacific is projected to see highest growth in substation automation market due China, Japan, India, Malaysia, and Thailand are some of the key countries in the Asia-Pacific area that are focused on grid stability across their distribution networks. Furthermore, Asia Pacific is expected to develop at a strong rate throughout the forecast period, owing to rising demand for rural electrification and the adoption of equipment that improves substation safety and efficiency. The presence of enterprises bringing in electrical equipment innovations will also contribute to region growth.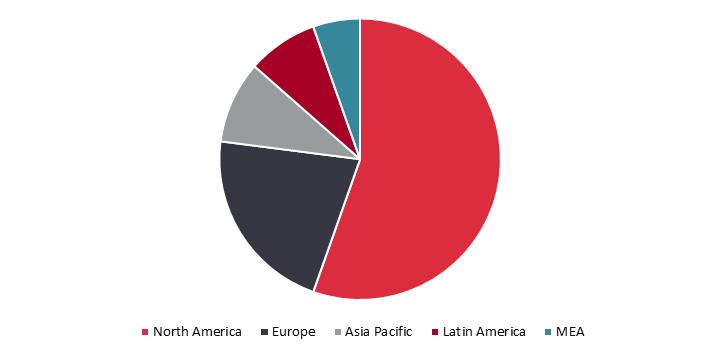 Request Free Sample To Learn More About This Report
KEY INDUSTRY DEVELOPMENTS:
In September 2021, Relion relays from ABB helped Enel optimise and automate power distribution operations. Relion protection relays from ABB help to reduce the frequency of power outages and downtime. The time it takes to isolate the defective network part is expected to be reduced by about 20%. Relays are designed for digital substations and can exchange data through a communication network for increased operational safety.
In February 2022, The GE Group is planned to supervise the deployment of the digital substation, which includes enhanced digital monitoring, controls, and software systems, which was announced by GE and Bond. Between the offshore wind farm and the point of connectivity to the New York power grid, GE would supply the necessary connection and power balance.
Table Of Contents