Global Smart Home Market Size to grow by US$ 163.29 billion by 2030
CATEGORY
Information-Technology-Communication-IoT
Press Release
The Global Smart Home Market is projected to grow from USD 84.5 billion in 2021 to USD 163.29 billion by 2030; it is expected to grow at a CAGR of 10.4% during the forecast period.
Request Free Sample To Learn More About This Report
Consumer interest in energy efficiency and optimal resource utilisation is growing. Furthermore, the growing importance of security issues is expected to fuel demand for smart and connected houses over the projection period. Market expansion is likely to be aided by the introduction of breakthrough wireless technologies such as HVAC controllers, security and access regulators, and entertainment controls.
The real estate sector is expected to develop due to rising demand for smart and connected homes, as well as home automation systems, which are an important component of smart homes. The increased need for push button control, changing demographic preferences, energy conservation, and the need to protect the worldwide environment from harmful effluents such as greenhouse gases and toxic wastes are projected to drive market expansion.
COVID-19 has had a negative impact on major markets like as the United States and China, with supply chain disruption in China resulting in a drop in demand for smart home systems. China's market growth is being hampered by a drop in the number of new construction projects and the temporary shutdown of manufacturing facilities. The market in the United States is predicted to expand faster than other countries in the Americas; however, low adoption of smart home systems in the medium term and the current trade war with China are expected to hamper the market's growth.
Request Free Sample To Learn More About This Report
The Internet of Things (IoT) is at the heart of smart home technology, with the major focus on Internet connectivity to ordinary objects. While the Internet was originally designed to be used largely by computers, people may now use it to connect their phones, automobiles, medical gadgets, and connected homes. The components of a smart house are rather simple. To begin, the customer will require a router, which will serve as the hub through which all other connected devices, as well as more remote devices such as a phone or PC, can communicate with one another. Smart home automation gives consumers access to high-tech functionality and luxury that was previously unavailable. Consumer home automation will become more accessible as technology advances, making living easier and more fun. Temperature sensors, smart thermostats, wall switches, smart plugs, water sensors, door & window sensors, motion sensors, and other integrated devices are examples of smart home gadgets. Consumer demand for smart homes is increasing, opening up new business prospects. This is propelling the market growth during the forecast period.
The market is expected to rise due to a geriatric population, improved M-2-M communication networks, new product development, and advancements in the Internet of Things (IoT). Technology is responsible for offering effective energy-saving solutions, which are backed by a variety of government programs and beneficial changes in developed regions such as Europe and North America.
Asia Pacific is expected to increase at the fastest rate during the projection period. This region is expected to increase due to rising demand for automation solutions in residential applications. Major players in the region are concentrating their efforts on collaborating with other well-known companies to develop and deploy breakthrough smart home solutions.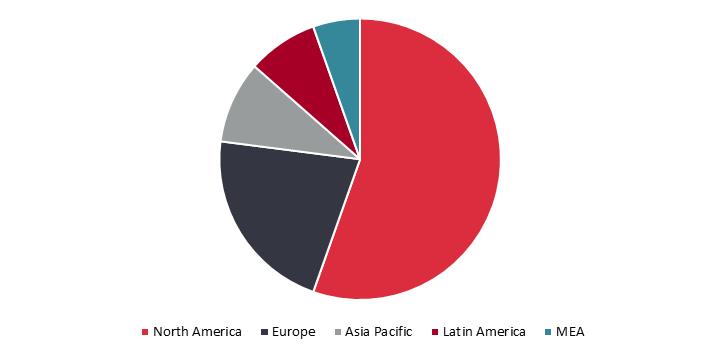 Request Free Sample To Learn More About This Report
For instance, Vivint Smart Home, Inc. and Mosaic Acquisition Corp. announced a merger in January 2020. The merger's goal was to make the firm a publicly traded company while also expanding its smart home platform products. According to a report released by India's Press Information Bureau in June 2021, the country has set goals, including expanding to 4,000 cities in two years, transforming the smart city mission (SCM) into a mass-expansion movement, and aligning the national program with smart cities to maximize benefits.
KEY INDUSTRY DEVELOPMENTS:
In August 2021, SmartRent.com, LLC, a smart home and smart building automation service, announced a merger with Fifth Wall Acquisition Corp. The transaction was made in order for the company to grow and go public.
In November 2018, Legrand purchased Netatmo, a smart home firm based in France. Legrand will incorporate Netatmo's devices into its portfolio, allowing the company to expand its presence in this market and expedite the development of Eliot, its linked solutions programme.
Read More Details On This Report: https://extrapolate.com/Information-Technology-Communication-IoT/smart-home-market/25724
Table Of Contents