Global Cognitive Robotic Process Automation Market Size to grow by US$ 9.9 Billion in 2030.
CATEGORY
Information-Technology-Communication-IoT
Press Release
The Global Cognitive Robotic Process Automation (RPA) Market is projected to grow from USD 4.81 billion in 2021 to USD 9.93 billion by 2030 at a CAGR of 11.83% during the forecast period.
Request Free Sample To Learn More About This Report
Factors driving the growth of the Cognitive Robotic Process Automation Market include the integration of robotic process automation with conventional business processes as well as the ease with which RPA can be implemented. Companies save money and time by using machine learning cognitive abilities, artificial intelligence, and architectural tools.
Businesses have been hampered by the nationwide lockdown, as physical stores have closed. Companies rely heavily on digital technologies or mediums to automate both front-end and back-end activities in order to stay in business. The demand for innovative software to automate the process is increasing as organizations seek to transform their interactions with employees, consumers, suppliers, and other. The use of this software is expected to help businesses cope with the effects of the epidemic. Automation technology is one of the best tools to enhance remote location productivity since it helps you to automate operations in less time.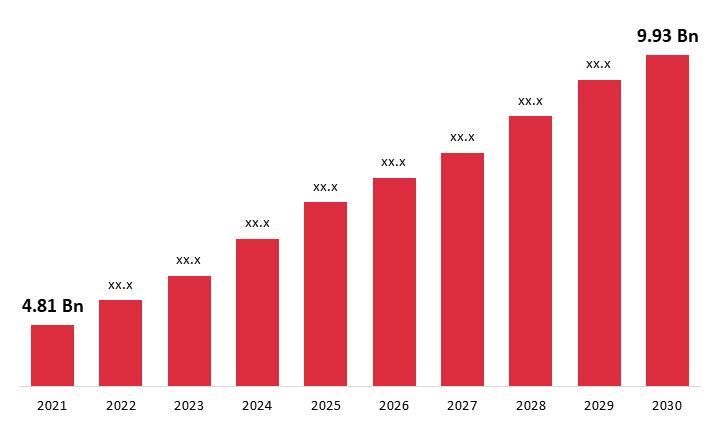 Request Free Sample To Learn More About This Report
The increased use of the internet is expected to support the market's significant expansion in the next years. The higher level of digitalization and the thriving e-commerce industry is expected to propel the whole market forward. Furthermore, as consumers become more aware of the benefits of cognitive robotic process automation, demand is expected to expand globally. In addition, technical advances and innovations in this industry are expected to boost market growth during the forecast period.
Organizations' need to handle complicated unstructured data as well as automate every business operation from beginning to end. To broaden the scope of business processes, companies are combining AI and cognitive technology with automation. These systems automatically monitor job activity, identify ideal workflows, and advise firms on how to self-regulate. AntWork introduced ANTstein, an artificial intelligence, machine learning, and process automation integrated platform in May 2020. This advanced automatic technology allows for the most efficient bot utilization, and construction.
Request Free Sample To Learn More About This Report
North America holds the largest share of the cognitive RPA market due to the increased adoption of process management solutions and automation by large and small industries. In addition, the US government encourages all other agencies to use automobile solutions to streamline their operations. This is projected to help the global market in the region expand.
Asia Pacific is expected to be the fastest-growing region during the projection period due to the growing demand for automotive solutions from all of the region's industries. The region's market is expected to benefit from rising adoption of Industry 4.0 in industrial applications. China and Japan are predicted to have the largest share of the cognitive RPA industry, while India is expected to rise rapidly in the future years. The demand for this software solution is being driven by India's rising digital transformation across industries. For example, ICICI Bank, India's largest bank, is one of the early users of technologies for automated IT assistance, client email responses, and account portability.
KEY INDUSTRY DEVELOPMENTS:
In May 2019, Kofax released the 'Starter Pack,' an intelligent automation software platform and marketplace that includes production licences for Kofax RPA, process orchestration, cognitive capture, communication generation, analytics, and e-signature solutions. The industry is expected to develop due to the introduction of improved software.
In June 2019, Blue Prism purchased Thoughtonomy, an intelligent automation company, to expand its cloud automation capabilities. This acquisition gave the company a single platform that combined artificial intelligence, robotic process automation (RPA), and cloud deployment, and it's expected to boost its cognitive process automation market share.
Read More Details On This Report: https://extrapolate.com/Information-Technology-Communication-IoT/cognitive-robotic-process-automation-market/25740
Table Of Contents