Global Floor Coatings Market Size to grow by US$ 5.7 Billion in 2030.
CATEGORY
Chemicals-and-Advanced-Materials
Press Release
The growing awareness of the benefits of floor coatings is likely to boost global revenue growth. Floor coatings have special mechanical features that limit moisture absorption in wet places, have a high chemical resistance, have a long shelf life, and cure quickly. Furthermore, terrazzo is one of the most environmentally friendly flooring options, and many industrialists which favor the floor coatings. Furthermore, as consumer preferences for luxury looks and interior design become more prominent, demand for very durable coatings is likely to rise, boosting market growth.
Request Free Sample To Learn More About This Report
Tile flooring has been more popular in both residential as well as commercial settings due to its many advantages, including water, stain, odor, and low maintenance, bacterial resistance, anti-corrosion, insulation and durability. Sand, glass, and clay are common raw materials used to make tiles. In various residential spaces such as single-family housing units, flats, standalone buildings, apartments, amongst others, floor tiles are favored over floor coatings.
The need for single-component coatings is anticipated to rise as the residential sector expands, particularly with infrastructure development such as indoor playing fields, sidewalks, and other amenities. Mono component floor coatings witnessed great for concrete surfaces due to its cost-effective, easy to apply, and resistant. Provided with the surface a semi-glossy finish and the coating's qualities make it suited for a variety of applications, including automobile parking, industrial facilities, warehouses, basement areas, aircraft hangars, and more.
Request Free Sample To Learn More About This Report
The epoxy segment has dominated the market share of the global floor coatings market in 2020 owing to its physical properties as epoxy is a robust and durable flooring product that is placed over an underlying concrete slab in many industry applications, or anywhere that the concrete slab is heavily eroded. The concrete held the largest market share in 2020 of the global floor coatings market attributing to the several characteristics such as its most extensively utilised material for the building of industrial floors due to factors such as its lower cost, higher durability, and tensile strength. The industrial segment is dominated the market share in 2020 owing to the increasing industrialization and urbanization across the world. The chemical industry owns larger share amongst others industries as chemicals are employed in practically every product made today, either directly or indirectly. This emphasizes the global significance of the chemical industry. As one of the most important industries, high-performance flooring is critical for research and development labs, manufacturing plants, and other industry buildings.
Asia Pacific region is dominating the market share of global floor coatings market owing to the rising population and urbanization activities. The need for floor coatings has increased as the region's commercial and residential development activities have increased. In recent years, market expansion has been spurred by population growth and an increase in disposable income in emerging countries. Furthermore, the consumption of floor coatings has increased in India and China, and the building industry in the region has been fast growing thanks to increased government investment.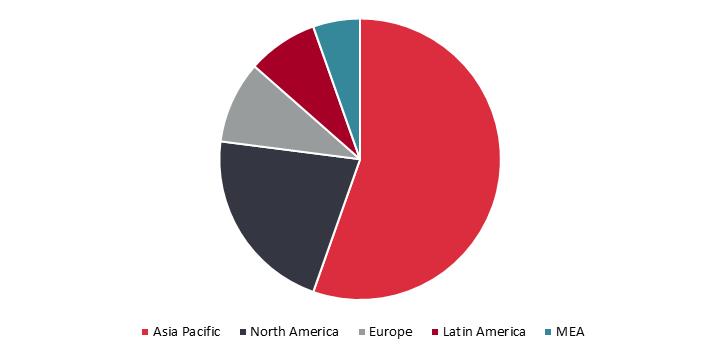 Request Free Sample To Learn More About This Report
KEY INDUSTRY DEVELOPMENTS:
February 2021- Sika AG acquired Kreps LLC to strengthen their product portfolio in Russia.
December 2019- AkzoNobel has acquired Mauvilac Industries' local manufacturing facilities, four concept stores, and a robust distribution network are all part of this endeavour. This strategic approach should help AkzoNobel expand its presence in Sub-Saharan African markets.
Read More Details On This Report: https://extrapolate.com/Chemicals-and-Advanced-Materials/floor-coatings-market/25743
Table Of Contents