Semiconductor Manufacturing Equipment Market Size, Share, and COVID-19 Impact Analysis, by Equipment Type (Front-End Equipment, Back-End Equipment), by Dimension (2D, 2.5D, 3D), by End-User Industry (Semiconductor Fabrication Plant, Semiconductor Electronics Manufacturing, and Others), and by Region (North America, Europe, Asia-Pacific, Latin America, Middle East and Africa), Analysis and Forecast 2022-2028
Report Summary
KEY MARKET INSIGHTS
The global Semiconductor Manufacturing Equipment Market was valued at USD 95.3 billion in 2021 and is expected to reach USD 175.0 billion by 2028, it is anticipated to register a CAGR of 8.5% during the forecast period. The processing apparatus used to make a range of electronic and integrated circuits (ICs) is known as semiconductor manufacturing equipment. Two of the most often utilized semiconductor manufacturing equipment are front-end and back-end. The front-end contains machines for photolithography, silicon wafer fabrication, etching, deposition, mechanical polishing, and ion implantation, while the back-end includes machines for integrated circuit assembly, packaging, and testing. These machines offer several advantages, such as higher yield and reliability, streamlined production, greater workplace safety, and minimal design and manufacturing faults. As a result, they are widely used in the fabrication of products for various industries, such as electronics, automotive, robotics, and others.
COVID-19 ANALYSIS
The COVID-19 pandemic had a negative influence on the semiconductor manufacturing equipment market, resulting in lower revenues for market players. As a result, between the first half of 2020 and the first half of 2021, the market's growth trajectory slowed. With the increase in production volume and the spike in demand for consumer electronic devices and hybrid electric vehicles in the third and fourth quarter of 2022, demand for fab facility equipment front-end equipment, and back-end equipment is likely to soar.
LATEST TREND
Initiatives by The Government to Boost the Semiconductor Sector
Governments around the world have prioritized semiconductors because of their strategic importance, as well as their growing importance for economic competitiveness and supply chain resilience. Supply chain disruptions and a global chip shortage are key problems in a variety of end-user industries, including automotive and consumer electronics. The necessity for certain countries to rebalance and strengthen their position in the global semiconductor supply chain has been highlighted by rising geopolitical tensions. Governments of several countries have been investigating and devising various plans for the domestic growth of the semiconductor industry.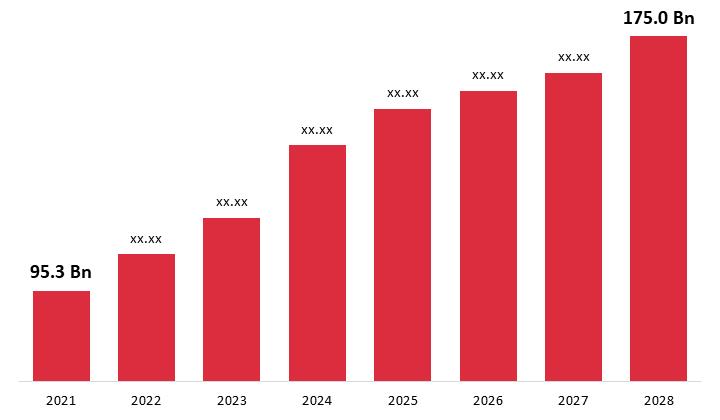 DRIVING FACTORS
Rising Demand for IoT, Connected Cars, And Data Business to Result in Growth of the Market
Semiconductors are widely used in autonomous, connected, and electric automobiles. This is propelling the market for semiconductor manufacturing machines forward. For Instance, conventional vehicles contain an average of USD 330 value of semiconductor content while hybrid electric vehicles can contain up to USD 1,000 and 3,500 semiconductors. As a result, the semiconductor manufacturing equipment market is predicted to grow due to rising semiconductor use in autonomous and hybrid vehicles.
Deep learning chips, which are a subset of complete artificial intelligence systems, are also one of the primary contributors to enforcing the market. The artificial intelligence semiconductor industry, for example, was valued at roughly USD 17 billion in 2017 and is predicted to reach USD 65 billion by 2025, according to the United States International Trade Commission. The market is being supplemented by the impact of such a developing trend in the semiconductor industry.
RESTRAINTS
The Market is hampered by the complexity of patterns and functional faults.
The presence of several patterns on a chip at a very small scale increases pattern complexity, which requires high accuracy for sending accurate data to the chip. Constant efforts to lower the size and enhance the density of semiconductor devices has resulted in increased wafer complexity, which reduces the lithography wavelength. This is hampered the growth of the Semiconductor Manufacturing Equipment Market.
SEGMENTATION
The global Semiconductor Manufacturing Equipment Market is segmented by Equipment Type, Dimension, End-User Industry, and Region. Based on the Equipment Type, the market is categorized into Front-End Equipment, Back-End Equipment. Based on Dimension, the market is categorized into 2D, 2.5D, 3D. Based on End-User Industry, the market is categorized into Semiconductor Fabrication Plant, Semiconductor Electronics Manufacturing, and Others. Based on the region, the market is categorized into North America, Europe, Asia-Pacific, Latin America, Middle East and Africa.
REGIONAL INSIGHTS
The Semiconductor Manufacturing Equipment Market is categorized into North America, Europe, Asia-Pacific, Latin America, Middle East and Africa.
North America is the largest market for semiconductor manufacturing equipment and is expected to grow during the forecast period owing to the stiff competition from Chinese players. Furthermore, market players based in this region are focusing on setting up plants in locations where generous subsidies are available.
The Asia Pacific is the fastest-growing market for semiconductor manufacturing equipment Due to the presence of major semiconductor manufacturing equipment providers based in China and Taiwan. According to the International Trade Administration, Korea and Japan were among the top exporters of semiconductor equipment in 2016. Furthermore, the financial support that Asian governments are providing to this business is one of the primary elements driving this expansion. China founded the National Integrated Circuit Business Investment Fund, which helps the domestic equipment industry grow.
Europe is the second-largest market for semiconductor manufacturing equipment Due to the European Union's participation in the World Trade Organization Information Technology Agreement (WTO ITA). Furthermore, the European nanoelectronics ecosystem's companies and institutes proposed raising investment through a joint program with the European Union to increase revenues worldwide by around USD 224 billion per year, which would supplement the European semiconductor manufacturing equipment market share.
LIST OF KEY COMPANIES PROFILED:
Tokyo Electron Limited. (Japan)
LAM RESEARCH CORPORATION. (US)
(ASML) (Netherlands)
Applied Materials, Inc. (US)
KLA Corporation. (US)
SCREEN Semiconductor Solutions Co., Ltd.(Japan)
Teradyne Inc. (US)
ADVANTEST CORPORATION (Japan)
Hitachi High-Tech Corporation. (Japan)
Plasma-Therm (US)
Veeco Instruments Inc. (US)
EV Group (EVG) (Austria)
Onto Innovation. (US)
KEY INDUSTRY DEVELOPMENTS:
November 2019 - Applied Materials announced the Materials Engineering Technology Accelerator (META Center), a facility designed to help customers prototype innovative materials, process technologies, and devices faster. The META Center has expanded Applied's ability to cooperate with customers to pioneer new approaches to improve chip performance, power, and cost as chip making becomes more difficult.
July 2019 - Applied Materials announced the acquisition of Kokusai Electric, a semiconductor equipment manufacturer, from KKR & Co. for USD 2.2 billion (KKR). This acquisition is expected to improve the company's presence in Asia and expand its processing capabilities.
October 2020, Applied Materials, Inc. and BE Semiconductor Industries announced a collaboration to create a chip-to-chip interconnect technology that will enable subsystem designs and heterogeneous chips such as advanced computing, AI, and 5G. It will be the first proven and full hybrid bonding equipment solution (die-based).
SEGMENTATION
By Equipment Type
Front-End Equipment
Back-End Equipment
By Dimension
By End-User Industry
Semiconductor Fabrication Plant
Semiconductor Electronics Manufacturing
Others
By Region
North America- U.S., Mexico, Canada
Europe- UK, France, Germany, Italy, Spain, Rest of Europe
Asia-Pacific- China, Japan, India, South Korea, Rest of Asia Pacific
South America- Brazil, Argentina, Colombia, Rest of South America
The Middle East and Africa- GCC, South Africa, Rest of Middle East & Africa
FAQ
ARE YOU SEEKING COMPREHENSIVE INSIGHT ON VARIOUS MARKETS?
CONTACT OUR EXPERTS TODAY
Speak to an Expert
May-2022
140
Global
Semiconductor-Electronics
Related Research